Saint-Raphaël, der ligger midt mellem Cannes og St. Tropez, har takket været sin flotte strand været kendt som badeby på Den Franske Riviera helt siden 1860.
Det var dog allerede i 1799, at Saint-Raphaël for alvor skrev sig ind i historiebøgerne. Her landene general Napoleon Bonaparte i byen, hvorfra han tog videre til Paris og overtog magten i Frankrig via et militærkup. Ved havnen står et monument til minde om Napoleons landgang.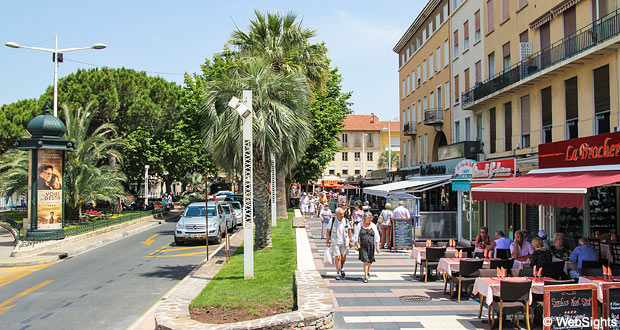 I den hyggelige gamle bydel, Quartier du village, er der hver morgen et livligt blomster- og grøntsagsmarked. Det har sin charme, men Saint-Raphaël tager sig endnu bedre ud ved havneområdet, hvor der ligger smarte butikker, restauranter og barer i de store flotte gamle bygninger. Det hele kan ses fra det store pariserhjul, der står ved kasinoet.
Strandene i Saint-Raphaël
Saint-Raphaël byder på en flot sandstrand og en strandpromenade, der fortsætter mod vest helt hen til nabobyen Fréjus.
På stranden tilbydes mange former for vandsportsaktiviteter, men især dykning er attraktivt i Saint-Raphaël. Der ligger nemlig mange skibsvrag fra anden verdenskrig ude foran kysten. Flere dykkercentre i Saint-Raphaël arrangerer guidede dykkerture.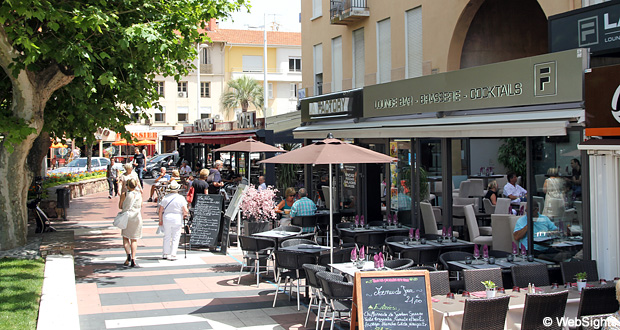 Restauranter og natteliv
Der er en del restauranter i Saint-Raphaël, mange af dem ligger ved strandpromenaden og den nye havn, Port Santa Lucia.
Nattelivet er mere stille i Saint-Raphaël end i mange andre byer på Cote d'Azur. På Rue Jules Barbier ved havnen ligger der dog flere barer og et par diskoteker.
Saint-Raphaël har også et kasino, nemlig Grand Casino lige ved havnen og den flotte mini-park Jardin Bonaparte. I forbindelse med kasinoet ligger der tre restauranter og to barer.
Seværdigheder og aktiviteter
Saint-Raphaël har en smuk katedral, Notre-Dame-de-Victoire. Den blev opført i 1884, og er bygget i romansk-byzantinsk stil. Derudover er også tempelridderkirken Eglise San Raféu fra 1100-tallet et besøg værd.
Bor man i Saint-Raphaël, bør man heller ikke snyde sig selv for en tur til nabobyen Fréjus, der er mindst lige så flot som Saint-Raphaël. I den vestlige udkant af Fréjus ligger vandlandet Aqualand og forlystelsesparken Luna Park, som begge er gode aktiviteter for børnefamilier. Ved siden af ligger gokartbanen International Racing Karting, hvor både børn (over 7 år) og voksne kan få adrenalinniveauet op.
Saint-Raphaël kort
På kortet ses Saint-Raphaël i midten, og Fréjus til venstre. De to byer er adskilt af floden Le Pédégal, som har udløb lige hvor stranden i Fréjus slutter.